Lawmaker presses bill mandating insurance cover for all gov't properties
January 26, 2015, 3:15 pm
Cagayan Rep.Randolph Ting is urging the Congress to swiftly pass his measure mandating insurance coverage for all government properties, including municipalities below first-class, in the wake of the series of destructive typhoons that enter the country every year. ...
Nograles steers House approval of reforms in Nat'l Apprenticeship Program
January 26, 2015, 3:13 pm
Davao City Representative Karlo Alexei Nograles has helped steer the passage of a priority measure in the House of Representatives instituting reforms in the country's labor training program, with the aim of improving the competitiveness and skills of Filipino manpower, particularly the youth. ...
Rep. Lord Allan Jay Velasco - New municipal building for Boac, Marinduque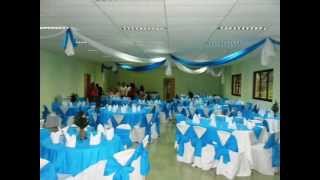 Kalamboan Dala Tanan Episode 100 Full Episode HD