NUP, other parties assure Belmonte of retaining speakership
July 27, 2015, 2:14 am
Representatives from both the majority and minority blocs in the Congress have assured Feliciano Belmonte Jr. of retaining his speakership post amid rumors about a supposed plot to oust him. ...
House all set for today's SONA
July 27, 2015, 2:13 am
The House of Representatives is all set for President Benigno Aquino III's final State of the Nation Address (SONA) on Monday, July 27, 2015, with an expected audience of 2,700 guests consisting of legislators, members of the diplomatic corps, Cabinet officials and representatives from various sectors. ...
Rep. Lord Allan Jay Velasco - New municipal building for Boac, Marinduque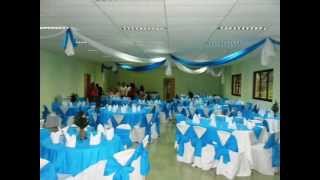 Kalamboan Dala Tanan Episode 100 Full Episode HD