NUP LAWMAKER PRESSES ADDITIONAL 10% DISCOUNT FOR SENIORS
August 18, 2014, 9:51 am
Palawan Representative Frederick Abueg of the National Unity Party (NUP) is pushing for an increase in the discount on sales and services given to senior citizens from the current 20% to 30 % to help the country's elderly cope with rising living costs. ...
NOGRALES BACKS SPEAKER'S CALL FOR HOUSE AUDIT PANEL
August 18, 2014, 9:50 am
A ranking National Unity Party (NUP) official has thrown his support behind the proposal of Speaker Feliciano Belmonte Jr. to create a new public accounts and audit committee in the House of Representatives whose primary task is to monitor and oversee the disbursement of public funds. ...
Rep. Lord Allan Jay Velasco - New municipal building for Boac, Marinduque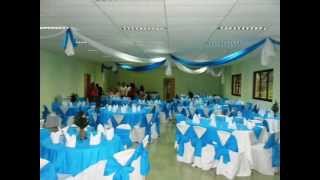 Kalamboan Dala Tanan Episode 100 Full Episode HD